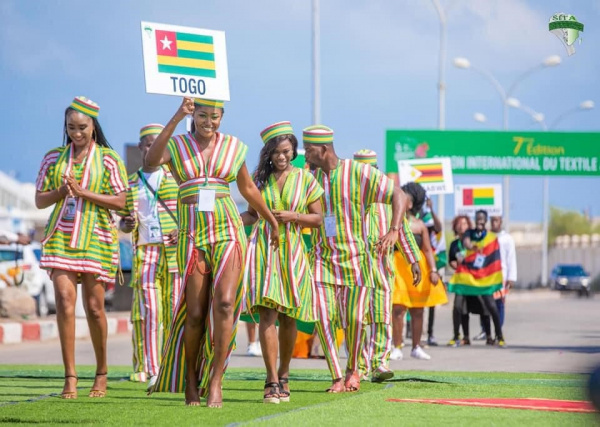 (Togo First) – This year, Togo will host the SITA, the International Exhibition of African Textiles. This edition, the eighth, will be held in Lomé from November 4 to 6. Last year, it was held in Djibouti.
The theme picked for the upcoming exhibition is "The fabric industry in Africa".
Among others, it will feature workshops, conferences, expos, parades, and fashion galas.
A few days ago, the ministry of culture launched a process to select the designers who will represent the nation at the SITA.
Togo was chosen to host the event due to its government's efforts to make the capital a regional hub for clothing; efforts that will support local processing of the cotton grown in the country.
Let's recall that a few weeks ago, the very first "Made in Togo" clothes, made with Togolese cotton, were unveiled at the Industrial Platform of ADétikopé. Their sales should begin by January 2023.
Esaïe Edoh
Source: togofirst.com